Test It!
Enter your mobile number
(include country code for non-UK numbers)
Customer
Testimonials



With any company, communication plays a vital part of this ever changing world of business. We are always one step ahead due to the fact we have this fantastic SMS service. Best move Adams park security made.
Richard Stanford – Wycombe Wanderers Football Club

I have great pleasure in supplying a testimony for Click SMS - we have used this service for the last 5 years to text available jobs to our registered candidates - the application is really easy to use and the text messages are competitively priced.
Duncan – Alpha Recruitment Services

Click SMS has proved to be a great tool and has significantly improved our absence management system.
Managing Director – Atkins Gregory
Using the Click SMS service has proved a key feature in our online takeaway food ordering service, enabling us to send data quickly and efficiently by SMS text message. We have developed our sophisticated ordering systems around the reliability of the delivery reports and we are confident in the dependability of the service when we send food orders to our network of Indian, Pizza, Chinese (& many more) takeaways in Nottingham, Leicester, Derby, Mansfield, Leeds, Birmingham and London. Our takeaway clients enjoy the benefits of the fillmybelly.com service because there's no need for them to have any knowledge of computers or have any expensive equipment in their kitchens to receive our orders as we can guarantee delivery of the order using a text message with Click SMS.
Bertie Cordingley – FillMyBelly.com
The Kellan Group is the UK's leading provider of recruitment solutions to the Hotel, Hospitality and Catering industry. With over 20 years of experience we know that developing a solid relationship and maintaining good communications are essential. We chose to use Click SMS after looking into all types of SMS services, outsourced and software based. In fact we originally used purchased software, but moving over to Click SMS some years ago now was definitely the right move. We use not only the Web based service but have also integrated Click SMS Gateway API directly into our own software. If you are looking for a fast, reliable and competitively priced Text messaging service then I highly recommend Click SMS.
David Garrick – The Kellan Group

We have used the Click SMS inbound message service for some years now to receive status updates from our nationwide field force of IT and Telecoms engineers. The service also integrates easily into the ByBox Tech Resource advanced scheduling and workforce management systems. We have always found the service to be very reliable, competitively priced and the support efficient and helpful. I would have no hesitation in recommending the Click SMS service.
Commercial Director – ByBox Tech Resource

Here at Carvers Building Supplies, we have used Click SMS for several years. Typically we will send around 5,000 messages at a time, it is simple to do, and it works. That's all we need!
Director – Carvers Building Supplies
CCUSA have been using Click SMS for several years - they are able to provide one the BEST marketing tools available to reach both national and international customers at an extremely affordable price.
Duncan Jane – CCUSA

We have been using Click SMS for a number of years now for our Sunday services and summer events. We have found the system to be very useful and easy to use. We have also been really impressed with the level of service we have received when questions have arisen. Big thanks.
Andy Ferrett – Church Of Christ The King For Brighton

Having tried several large suppliers in this field and suffered with poor service and appalling support, we turned to Click SMS a few years ago and have never looked back. World class service, expertise and support mean we can leave Click SMS to what they're good at allowing us to concentrate on what we're good at.
Tim Gentry – Clearmetrics

Our Company was looking for a reliable solution to relay urgent issues around the delivery items to major sections of Heathrow Airport. We contacted Click SMS and asked their advice. The solution they supplied has been 100% effective. Our Customer Satisfaction Feedback has increased to new record highs. This leaves our Customer Service Team free to deal with other issues. I highly recommend the service.
Terminal Operations Manager - DHL

For my part Click SMS is just brilliant and I couldn't run my business without it. It's extremely reliable, competitively priced and easy to use. That's why I've stayed as a customer for so many years!
Director – Door Supervisor Training Organisation Ltd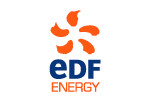 EDF Energy has been using Click SMS for over 2 years, their service is reliable, good value for money with good reporting capabilities, and we have always found the customer service to be very helpful.
Chris Ireland – EDF Energy

Our client's requirement was for a flexible & reliable SMS service provider that could be quickly and easily implemented whilst still being cost effective and scalable. Having trawled the net for such offerings, Click SMS seemed to be a no nonsense option that ticked all boxes. In the 3+ years since we made the decision to go with them, we have never been disappointed with their professionalism and level of service. To use a strap line from elsewhere, 'It does exactly what it says on the tin' and for that reason alone cannot be faulted.
David Cresswell – estechco
Frontline Solutions UK Ltd is a market leading software provider to the motor and asset finance sectors. We have used Click SMS for over 3 years within our software enabling our users to keep their staff and customers informed in a timely, effective manner. The Click SMS service is very reliable, we regularly conduct software tests and demonstrations and delivery is always within 5 seconds. Thanks to the API the integration into our products has been seamless, and the level of customer service received from Click SMS staff is excellent.
Frontline Solutions
Click SMS is very quick and easy to use. It's one of the many ways that we share important messages with the GetTaxi fleet. Thanks for the efficient service, Click SMS!
Get Taxi
Head 2 Toe Security has been using Click SMS for several years. It is a great, quick, easy, cost effective and reliable way of getting sales messages to customers who want to know when the products they love to buy are on special offer.A fantastic marketing tool that enables us to send specific messages to the right customers - I highly recommend giving it a go if you haven't used it before.
Director - Head 2 Toe Security & Work Wear
I have been a user of Click SMS since March 2011. It is a simple and very effective way of communicating with our staff.
The website is very easy to navigate through and any dealings with the Office are always handled with the utmost professionalism and queries and requests are responded to in a very timely fashion.
PA to Terminal 2 Operations Director - Heathrow Airport
Click SMS allows us to provide operational updates to over 1000 staff, wherever they are, in less than a minute.
Terminal 5 - Heathrow Airport
We have been using the Click SMS text message system for over 12 months to improve communications with our customers; this has been a great success and has generated an immediate response. In general we have been texting over 100 customers per day with course updates and delivery notification. The feedback from our students has been excellent and the system has proved to be a great success.
Keith Harvey – Home Learning College
We've found Click SMS to be a very reliable way of publicising our research project and recruiting volunteers. The service has been totally reliable and we've always been able to get support when we need it. We should have thought of it sooner.
Department of Epidemiology and Biostatistics - Imperial College London
We have always found Click SMS to be a simple and effective means of communicating with our casual staff. We use the site on a daily basis and have found it an inexpensive way of ensuring staff attendance.The website is easy to navigate and quick to grasp.
Maria Harris – Marylebone Cricket Club
Magpas Helimedix is an Emergency Medical Charity activated by helicopter or response vehicle to attend seriously injured patients in the East of England. The service is predominantly staffed by volunteers and it is essential that we have a quick, efficient way of contacting our team members. We have used Click SMS for numerous years and would recommend the service to anyone that needs regular contact to a network of people. The system is very user friendly and being able to contact over 50 volunteers immediately, from anywhere, is an important component to the smooth running of our life saving service.
Helimedix Operations Manager – Magpas
Cornwall Search and Rescue Team is one of the busiest teams of its kind in Southern England, and we demand a robust system to call out and contact team members 24 hours a day, every day of the year. We chose Click SMS due to its ease of use, competitive pricing and excellent customer services. We have found Click SMS to be consistently 100% reliable and delivers time critical messages within seconds. The flexible web-based user features allows us to fully customise our messages depending on the circumstance and then monitor who has received the messages in real time. The service has been faultless and I would have no hesitation at all in recommending Click SMS to others.
Jim Gallienne – Cornwall Search and Rescue Team
We use Click SMS as part of an automated system monitoring solution. SMS messages warn our engineers of unusual system conditions, so service availability is crucial. Click SMS delivery has always been timely and consistent. Integration with existing applications was painless thanks to the straightforward API.
Dariush – Newspaper Licensing Agency
We use SMS for our award winning enterprise systems in sectors such as Healthcare, High Street Retail and various high dependency businesses. We have worked with Click SMS for several years to deliver this and have always been impressed by the level of service and system flexibility.
Edward Bellamy - Director PinBellCom Ltd
The service provided by Click SMS is fantastic. We rely on SMS messaging for our case management system, informing clients about forthcoming appointments. It's therefore essential that we have a trusted and reliable service. Our system uses the SMS messaging interface to access the system directly, which provides us with direct feedback as to whether there were any issues with the transmission. When we have needed to discuss technical issues, we've been able to speak with a human, promptly and obtained a solution. We would definitely recommend Click SMS to others.
Director – Protocol IT
The Click SMS service was invaluable in helping us to protect a particularly sensitive element of a recent redevelopment project i.e. Demolition works adjacent to a £5m Renaissance painting of Henry VIII and a 5,000 year old Egyptian Mummy. The speed of the Click SMS service helped us get the right information to the right people at the right time.
Build Manager – Shepherd Construction
'Click SMS' is a reliable and efficient service that we at Teach First use on a regular basis to correspond with our teachers, Ambassadors (alumni) and other important stakeholder groups. We would certainly recommend their service as a means of communicating directly with a large and diverse audience.
Hazel Cummings - Teach First
We have been using Click SMS for the past 4 years. We find the service very reliable and our clients can depend on their messages being delivered - something which with our previous supplier could not be taken for granted. The API provided by Click SMS has allowed us to provide a controlled environment for the use of their products by our customers.
Andrew - Complex Web Solutions Provider
Click SMS is an established supplier of SMS text messaging services and solutions, providing for the SMS communication requirements of all types of organisations and businesses within the UK.
Get in touch with your audience, quickly and securely
Hundreds of organisations use the Click SMS messaging platform to send text messages via our Web SMS application, or have utilised our SMS Gateway API to SMS text enable their business platforms. For many, it has become a vital and invaluable tool - for crisis alerts, recruitment notifications, staff communications, improving customer service, marketing broadcasts and appointment reminders. In fact, for any situation where you need to get in touch with your audience quickly and securely, we provide the ideal solution at an affordable price. There is no set-up, monthly or any other on-going charges apply for sending SMS messages - just the cost of your SMS credits, at some of the lowest rates you will find in the UK.
2-Way SMS
Add a reply or text-in option with a UK dedicated virtual number so that your customers can get in touch with you. Acknowledge customer texts via SMS auto-responses, forward received texts via email, SMS and HTTP POST. Set-up SMS keywords. The flexible design of the inbound SMS functionality provides for a highly configurable service, allowing for a wide range of uses.
We look after our customers
We are large enough to be able to provide a robust, reliable and well supported SMS communication network, whilst always remaining focused on delivering a highly personalised service. An honest, transparent approach has always been our key to establishing strong and long lasting business relationships with our customers.
Click SMS is a 24/7 service
To this end, we have invested heavily in our core technical infrastructure and messaging platforms.  Our servers are hosted by a leading UK data centre within a load-balanced architecture.  The Click SMS web based SMS service and SMS gateway API are proven with SMS messages submitted through UK mobile operators to ensure fast, reliable delivery.
Call us today for a chat about how we can help you use SMS text messaging within your organisation. You can also try out the service with a free test account.